The Problem
Foiling flawless stickers feels intimidating. What supplies do I need? What equipment should I be using? How do I prevent black specks? And what's the difference between inkjet and laser printers anyway?
If you're anything like us, it's frustrating figuring out where to start. We wanted to learn how to create perfectly foiled stickers, but we had no experience and no clue where to start.
Can you relate to any of the following scenarios?
You're peeling off your foil, only to discover it left tons of black spots.

You're spending tons of money on sticker shops to receive less-than-flawless stickers.

You're frustrated because all the time you spent designing, printing, cutting, and finally foiling, is ruined in a split second when you peel off the foil.

You've been working at this sticker shop thing for a minute now, but you're having trouble expanding to foiled stickers.

You've found some foiled sticker tutorials… but either they're confusing and overwhelming, or they don't work as well as you expected.

You see other people's perfectly foiled sticker kits... and you wonder, "What are they doing that I'm not?!"
Does this sound familiar?
We've been there. And guess what? We're sharing all the techniques, tips, and tricks we've figured out along the way.
After an embarrassing amount of time and money, we tested allllll the materials and machines to find the best for foiling. We're condensing what we've figured out over the past 4 years with this no-stress, comprehensive foiling course.
Learn all about the new trend in planner design - foiling stickers. Easy-to-follow tutorials will make you a pro in no time.
Not only do we want to teach you how to reproduce your own foiled planner stickers, but we'll walk you through the entire process from designing to foiling
This course is for you if...
You are making stickers at home and want to jazz up your designs
You are a fledgling shop owner who wants to start selling foiled products
You are a seasoned shop owner looking to save time and resources by improving your foiling game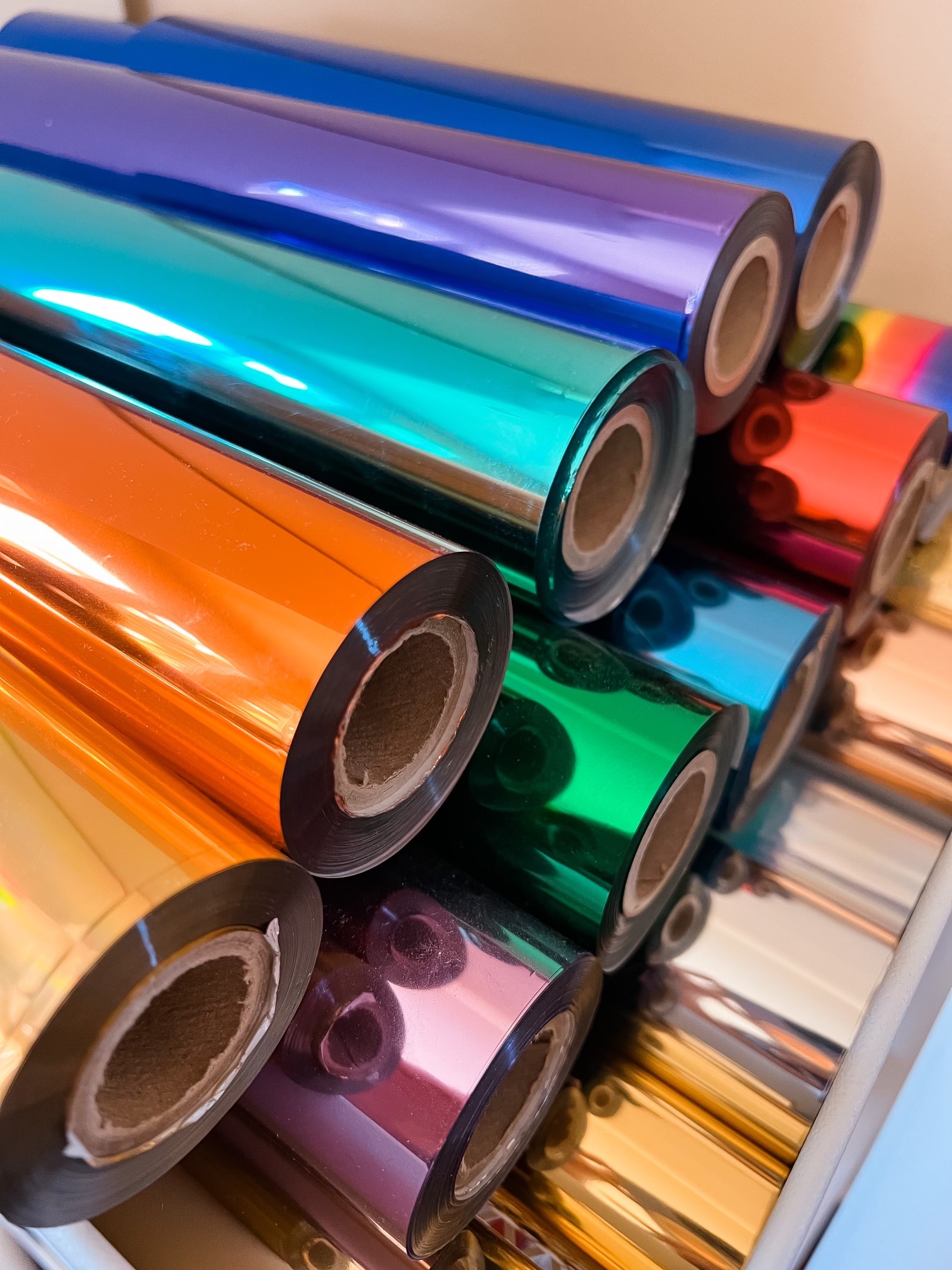 By the end of this course, you'll be a confident foiling machine.
You'll be able to design foiled stickers with ease. You'll also learn the proper techniques to produce a gorgeous foiled sticker kit. Lastly, you won't need to worry about what supplies or equipment to buy. We'll share the exact products we use throughout the course, with different recommendations for every skill level.
Just Imagine…
… Finally mastering flawless foiling and feeling confident about making foiled sticker products.
… No longer feeling like you're wasting time and materials, because now you're foiling flawlessly on the first try.
… Getting rave reviews from excited customers who are obsessed with the things you create.
Hey! We're Lisa & Lucy from Sticker Guru.
At Big Plans Academy, we love two things more than anything: helping other sticker shops thrive… and stickers!
We're sister entrepreneurs who have been running our own sticker shop for over 6 years.
We know how hard making and selling stickers can be–and we're excited to make your life easier by sharing the secrets we've learned along the way.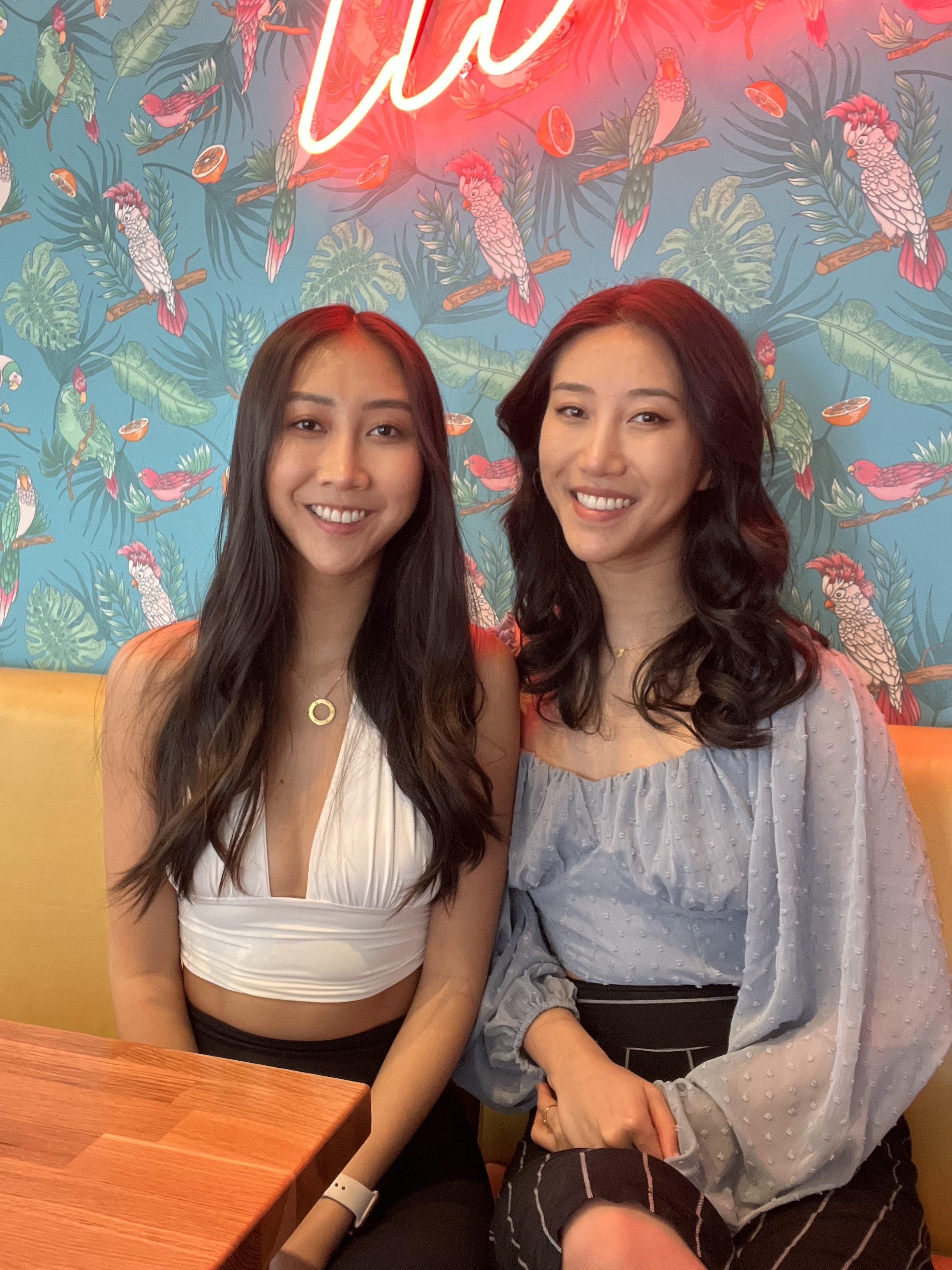 Curriculum + Bonuses
This course includes:
Lectures

Video demonstrations

Troubleshooting tips

Downloadable files

Online community: Communicate with fellow students and alumni in an exclusive Facebook group (value $100)

Weekly Q&As: Office hours with Lisa and Lucy to ask your specific questions (value $200)

BONUS #1: Next Level Customer Connection - Setting Up Your Newsletter (value $150)

BONUS #2: Master Your Productivity - How To Batch Like a Pro (value $100)

Lifetime, 24/7 access

That's a total value of more than $750!



Here's what others are saying about our flawless foiling...
Frequently Asked Questions
📅 When does this course start and how long does it last?
It is a completely self-paced online course—you decide when you start and when you finish.
🔓 How long will I have access to the course after purchasing?
Forever. After enrolling, you have unlimited access to this course for as long as you like - across any and all devices you own.
❌ Can I cancel my purchase of this course?
Unfortunately, due to the nature of this digital course, we aren't able to offer cancellations or refunds.
👶 What if I've never foiled stickers before?
No problem! This course is structured to be a step-by-step guide where we take you from 0 to 100!
🔆 Can I really take this entire course in one afternoon? 
You can! By the end, you'll be able to foil your own gold stars to give yourself after a job well done. ;)
🎨 What if I'm not very artistic?
Neither are we! We'll walk you through every step, and most of them don't require any special artistic skills. If you are artistic, there are plenty of opportunities to get creative, but anyone can take this course and end up with professional looking foiled stickers.
🔍 So are you going to be teaching me how to design in Silhouette / launch a sticker shop?
We'll do a little bit of Silhouette designing in relation to foil elements, but this course assumes you already have some Silhouette design experience. If you're interested in launching and growing your sticker shop, check out our Big Plans Podcast. Stay tuned for upcoming in-depth courses on those two topics!
💰 Is there a payment plan available for the course?
Yes, we have a payment plan where you can pay $54 per month for 4 months. Please note that this will not come with Bonus Course #1 or #2.
🛠️ Do I need any extra materials to take part in this course?
We will cover all items that you will need in order to foil stickers. If you wanted, you could proceed through the entire course first, before actually purchasing anything you need to foil. (This course is "go at your own pace," and there are no assignments or quizzes that must be completed in order to proceed.)
🧠 Is coaching offered?
While we are currently not offering one-on-one coaching, we are offering an exclusive Facebook group for students where you have the opportunity to directly ask us questions during our weekly office hours.
❓ What if I have another question?
Happy to help! You can email us at

[email protected]

for any questions related to this course!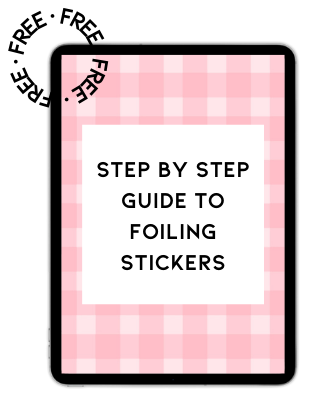 Want a taste of what we've got?
We've made a guide with the basic steps, so you can get started today.